Senior Spotlight: Volleyball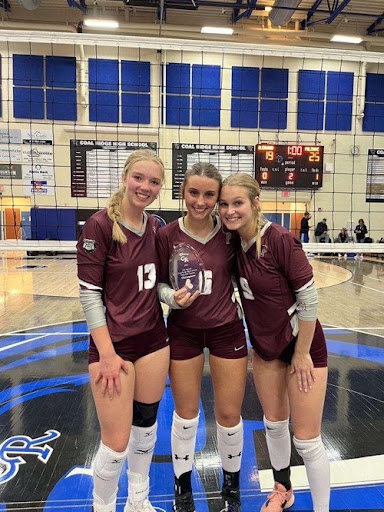 This week we had the pleasure of interviewing the seniors on the volleyball team. Number 13 Ella Steele, number 6 Mikaela Buxton, and number 9 Sophia DeWitt have had a great senior season together full of challenges, excitement, and memories. When asked how they felt their season went overall, Ella responded with, "I feel like it started off kind of rough. I was expecting a really good season, undefeated and all. One of our outside hitters, Kyra Birch, tore her ACL at the very first game, so that took a turn in the season and cut us off to a rocky start. After a while we found our ground and we were able to excel from there." Sophia added, "One of our first goals for the season was to make it to state. After Kyra got hurt I remember Coach saying 'Do you guys still want to do this' and we were like 'Yeah, we are going to state.' It definitely started out rough, and was kind of rough the whole time. We had a lot of injuries, but we still pushed through." Upon that Mikaela said, "We knew what we wanted from the get-go and we knew that we would have to fight for it no matter what. We didn't know how hard we would have to fight for it until we started off, not how we expected to start off. You then realize that you have to get your head in the game if you want what you want." Although it was a challenging season for the volleyball team, they persevered and attained their goal. They were asked what some of their highlights were and Ella said, "The last point of our game against Holy Family and when we found out we were going to state was my highlight. That game was like a huge roller coaster. We started off really strong and super high, and it was like 25 to 10 one set. We went into five sets with them which was very nerve racking, especially when state is on the line. I remember looking up at the scoreboard and we were up 11 to 5. I just felt it in my stomach and I was like 'omg we are going to state!' All of the emotions throughout the whole season, battling through injuries and losing people on the team, all of that stuff just made me realize 'wow, that is such an accomplishment.'" When asked what their favorite memories are Sophia  said, "We had this motto 'Show them the smoke' and that happened after our Coal Ridge game. When we were playing in it we were like 'Show them the smoke' and that became our thing. At regionals, our coach took us outside and we made this little campfire. We burned our fears and we did this whole thing, which was a lot of fun." Mikaela added, "A lot of my favorite memories were in the hotel. The coaches did a lot of little things for us and when we all got roomed together was always exciting." On that note, they were asked what they are going to miss about being on the volleyball team. Mikaela replied with, "It is crazy to think that you could be playing your last game at any moment and we really felt it our last game. It is such a special gift that you get to play in high school with not even people you have grown close with in volleyball, but also outside of volleyball." These girls have had a great volleyball season as Palisade Bulldogs with memories that will last a lifetime. 
Leave a Comment
Donate to Palisade Paw Post
Your donation will support the student journalists of Palisade High School. Your contribution will allow us to purchase equipment and cover our annual website hosting costs.
About the Writer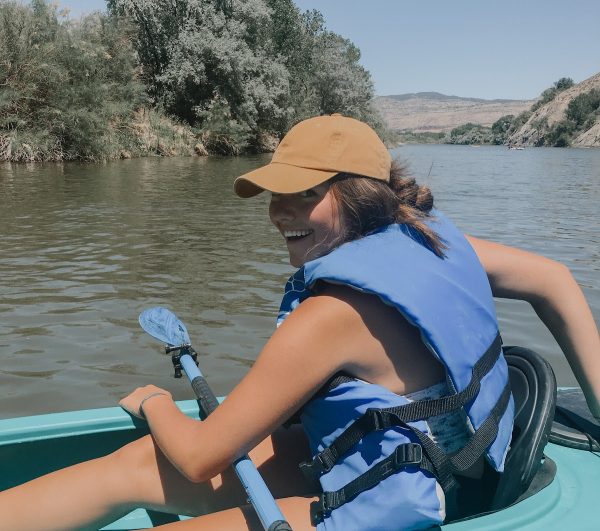 Joey Smith, Advertising Editor
Hey guys! My name is Joey and I am a Junior this year. This is my third year being a part of the Palisade Paw Post and my second year being advertising...