Mexico National Team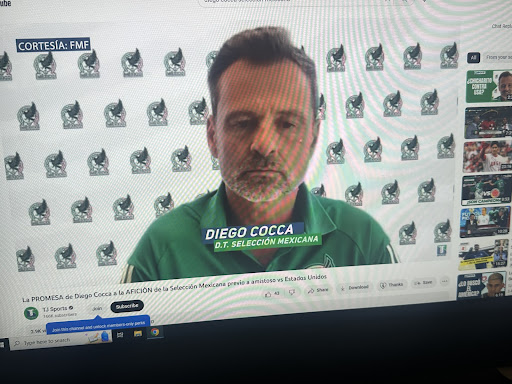 Diego Cocca is the new coach of the Mexican National Team for the 2026 World Cup. The appointment of the Argentine brought with it criticism from the world of Mexico. We thought he was just another Argentinian coach like the ex-coach Tata Martinez who struggled in the World Cup and the Concacaf, one of the loudest voices was Ricardo Antonio La Volpe. In an interview for TURN, La Volpe said that he is not surprised by the appointment of Diego Cocca as coach of Mexico since Mexican football has always been run in the same way. With Diego Cocca not having the best selection of players for the friendlies that are upcoming the Mexican Federation wanted to give him a try to see what he could do and what opportunities he could offer. With Mexico already playing two CONCACAF games that we should have won with ease there was a bit of a problem.
 As we look ahead to 2023, it is essential to examine the current state of the team and what factors will affect their success in the future. One of the key things to consider is their current performance and ranking, which is an excellent starting point for assessing their chances of success. Additionally, it is essential to examine the factors that will impact their prospects, including the team's strengths and weaknesses, the competition they will face, and any external factors beyond their control. The Mexico national football team has been one of the most successful teams in the CONCACAF region, and currently, they have been able to maintain their stellar performances. Mexico's national team has consistently ranked among the top 20 teams in the world for the past two decades. This is a remarkable achievement considering the strong competition they face from other nations like the United States, Costa Rica, and Honduras. Additionally, the team's current ranking is 11th in the world, reflecting their consistent performance on the international stage. The team's success can be attributed to their disciplined style of play, tactical astuteness, and the quality of their players. In recent years, the team has produced world-class players like Hirving Lozano, Raul Jimenez, and Andres Guardado, who have been instrumental in their success. Furthermore, the team has a strong domestic league, Liga MX, which provides a platform for young players to develop their skills and eventually represent the national team. Overall, Mexico's national team's current performance and ranking are a testament to their footballing prowess and consistency over the years.
A team's success depends on various factors, including effective communication, trust, and collaboration. Firstly, effective communication is crucial in any team environment. Encouraging open communication and active listening can help team members understand each other's perspectives and work towards a common goal. Secondly, it is essential to establish clear goals and expectations for the team. This helps ensure everyone is on the same page and working towards the same objectives. Thirdly, providing opportunities for training and development can help team members acquire new skills and knowledge, which can contribute to improved performance. Finally, it is crucial to establish a positive team culture that promotes trust, respect, and collaboration. This can be achieved through regular team-building activities and recognition of individual and team achievements.
Leave a Comment
Donate to Palisade Paw Post
Your donation will support the student journalists of Palisade High School. Your contribution will allow us to purchase equipment and cover our annual website hosting costs.
About the Contributor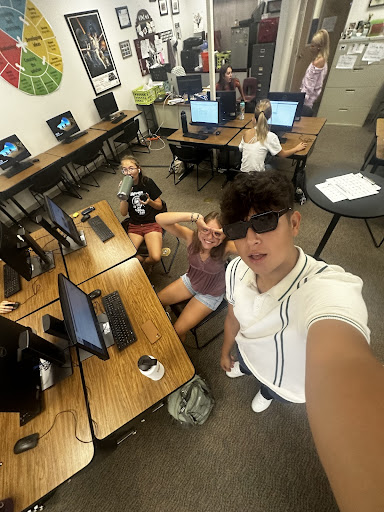 Joe Bravo, Spanish Editor
Hey! My name is Joe Bravo, and I am a Senior here at Palisade. This is my second year on the Paw Post, and I am the Spanish editor. I am on the Palisade...