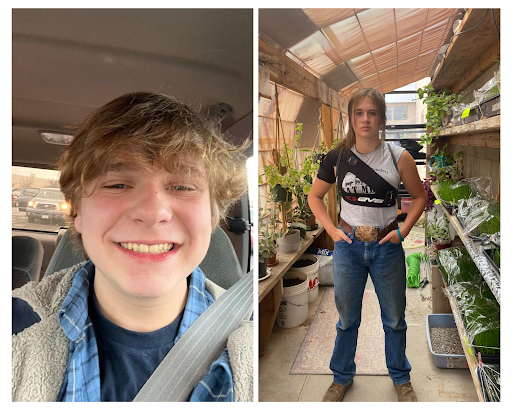 After a two-and-a-half-year investigation, prosecutors in Georgia put together a 98-page indictment, with 19 defendants and 13 charges against Trump alone. Donald Trump's legal situation is currently under scrutiny and the possibility of him facing jail time has become a topic of discussion. Several ongoing investigations have been looking into various aspects of his presidency and personal affairs. These include inquiries into potential financial misconduct and allegations regarding his role in inciting the January 6th Capitol riots.
In an interview with Laylah Casto a student here at Palisade, she stated, "My life is different from anyone that attends Palisade. I work in agriculture and I don't live here, I live outside of town, and with gas prices, it takes me a lot of money to get here. So I wish he was our president rather than Biden because of the way that things are right now. With the upcoming election, I wouldn't necessarily pick him, but as of right now I would rather him. But whatever happens, happens. If I like it I like it, if I don't I don't." While it is important to note that no official charges have been filed against the former president as of now, the investigations have intensified, and legal experts suggest that he may face significant legal consequences if evidence supporting these allegations emerges. However, due to the complex nature of these cases involving the former president, any potential indictment or trial would likely be a lengthy and highly debated process.
In an interview with a junior here at Palisade, Teagan Brannan, stated, "I have never supported Trump, but I have also never supported Joe Biden, however with the allegations being thrown at the former president, I don't feel he should have the ability to be able to run again. No one should have higher authoritative power than the government. Him avoiding jail just proves how much money he actually has, and how much he could get away with…" Teagan then added, "So his allegations just added to what I had already thought."
As with any legal matter, it remains essential to follow developments closely and allow the judicial system to determine the former president's fate if substantial evidence supporting criminal behavior arises.