Proyecto de ley de immigration en Florida.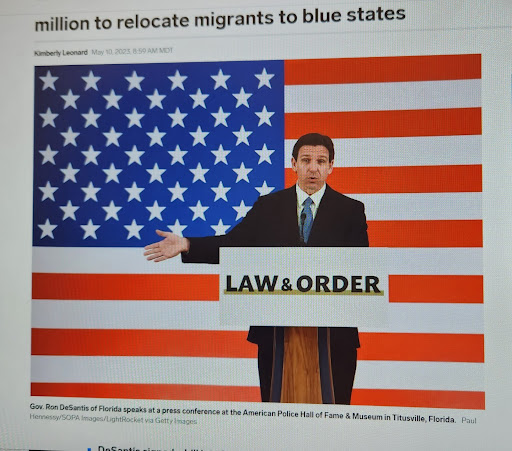 En Febrero del 2023 el gobernador de Florida Ron DeSantis propuso una ley que suprimirá la immigracion en el estado de Florida, desde este entonces las personas que trabajaban ilegalmente estaban esperando a que esta ley fuera falsa porque la mayoría de ellos no tenían la oportunidad de ir a otro lado a trabajar o vivir. Esta ley se firmó a finales del mes pasado esta ley fue firmado por Ron DeSantis, esto no puso feliz a los inmigrantes por lo cual muchos se vieron forzados a dejar de trabajar, incluso la mayoría fueron deportados hacia su país. Ahora los empleados deben verificar su elegibilidad de empleo de un nuevo empleado dentro de los tres días hábiles posteriores al primer día en que el nuevo empleado comienza a trabajar por pago. El 1 de julio, los empleadores privados con 25 o más empleados deben usar el sistema federal E-Verify para verificar la elegibilidad de empleo de un nuevo empleado. Las agencias públicas también deben usar el sistema E-Verify para verificar la elegibilidad de empleo de un nuevo empleado. Los empleadores no pueden continuar empleando a un extranjero no autorizado después de obtener conocimiento de que una persona ha ingresado ilegalmente al condado. Es ilegal que cualquier persona emplee, contrate, reclute o recomiende a sabiendas, ya sea para sí misma o en nombre de otra persona, para un empleo público o privado dentro del estado, a un "ciudadano extranjero" que no esté autorizado para trabajar en los EE. UU.
Leave a Comment
Donate to Palisade Paw Post
Your donation will support the student journalists of Palisade High School. Your contribution will allow us to purchase equipment and cover our annual website hosting costs.