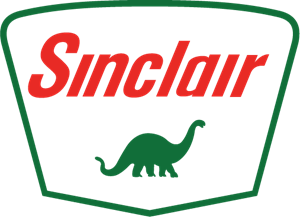 In the world of high school sports, there are individuals who stand out not only for their skills but also for their dedication and commitment to their chosen discipline. This week, we spotlight Ian Allan, a senior at Palisade High School, and our Dino Mart-sponsored Male Athlete of the Week.
Ian is no stranger to the golf course, having dedicated himself to the sport for the past four years, spanning his entire high school journey. While Palisade High School doesn't have captains, Ian holds the distinction of being the leading senior on the golf team.
Reflecting on the season, Ian shared his thoughts, saying, "It went really well, especially in comparison to last year. I felt like I improved a lot, and I made it to state, which is cool." Making it to the state level is a remarkable achievement and a testament to Ian's dedication to honing his golfing skills.
When asked about his favorite aspect of golf, Ian highlighted the more challenging side of the sport, "It really challenges you mentally," he explained, emphasizing the importance of a strong mental game. Golf stands
 out from other sports as it's more of an individual pursuit, which adds an exciting layer of complexity.
Beyond golf, Ian's interests extend to various hobbies, including playing video games, participating in West Slope Youth Voice, and making music. These diverse interests showcase his well-rounded nature.
When it comes to inspiration, Ian finds motivation in the professional golf world, particularly in players like Rory McElroy. His passion for the sport is evident, even in the choice of his role models.
As for his greatest accomplishment, Ian pointed to making it to the state level as a standout moment in his high school golfing career. It's a testament to his hard work and dedication to the course.
For incoming freshmen interested in golf, Ian's advice is simple and heartfelt: "Just have fun." He encourages newcomers not to set unrealistic expectations but to enjoy the game and the journey it offers.
Looking ahead, Ian contemplates the possibility of continuing to play golf in college. While he may not be aiming for a scholarship, he plans to walk on to his college's golf team, keeping the sport close to his heart.
As Ian prepares to bid farewell to Palisade High School and the local golf courses, he acknowledges that he will miss the camaraderie and the opportunity to play on beautiful and pristine courses without the burden of expenses. His dedication to golf and his remarkable journey make Ian Allan a deserving recipient of the Dino Mart Male Athlete of the Week award.