College application season is a mixture of anticipation, nerves and excitement. It's the time when high school seniors embark on a journey to show off their achievements, dreams and potential to their dream colleges. The stakes are high, but so are the possibilities.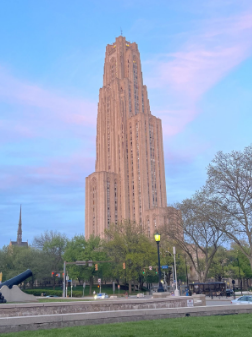 Caitlyn Eidson, a college senior at the University of Pittsburgh, states, "If I had to give advice to college freshmen, it would be to take every day as it is and be thankful for the experience and opportunities. It goes by really quickly and you'll want to appreciate every moment." This year, she's most nervous about figuring out where she will go after college. "I am applying to graduate programs to become a Physician Assistant soon and I don't exactly know where I want to be. It is scary to think about adjusting to a new environment after being at Pitt for almost 4 years." She's most excited to enjoy her senior year. "I'm excited to cherish this final year here at Pitt and every experience that comes with it. I am also excited to graduate in April." She applied to Pitt as she wanted to experience a new area and wanted to explore more of the East. "I also liked that there are so many medical opportunities and jobs for students very close to campus, which was perfect as I am interested in the medical field." Her favorite class so far is microbiology, specifically microbiology lab. "I enjoyed learning about bacteria and viruses and how they infect their hosts. I also liked lab because we were given the opportunity to grow our own bacteria and identify it, which I thought was pretty cool."
To all seniors, end this year off strong and good luck at getting into your dream college.