PHS Freshman Football Team Has Their First Game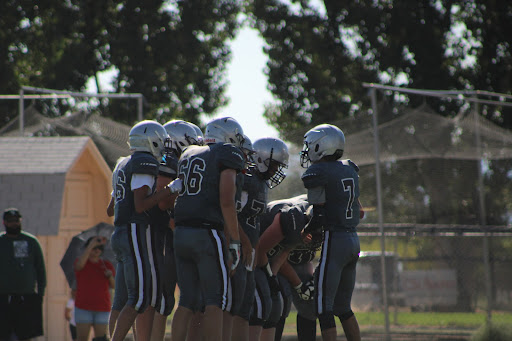 On August the 29th, the freshman football team had their first game of the season against Central High School. Even though our Palisade Bulldogs lost, it was still a captivating game to watch. 
Palisade won the coin toss and chose to defer. After many plays and attempts by Central, Bulldog number 27 intercepted the ball. With Palisade on offense, they fumbled the ball and was recovered by Central. With 9 minutes into the 2nd quarter, Central scored their first touchdown. The field goal attempt was no good. After many plays, Palisade had no success and ended up punting the ball. With 7 minutes and 51 seconds left in the 2nd quarter, Central scored another touchdown. The field goal was blocked by one of our Bulldogs. The first half ended with a score of 0-12, Central in the lead.
Into the 2nd half, things didn't look too good for the Bulldogs. After many plays went by and with Central on offense, they fumbled the ball and it was recovered by Palisade! Palisade scored their first touchdown with 4 minutes and 25 seconds left in the 3rd quarter! After going back and forth from defense to offense, Palisade found themselves having to punt the ball on 4th down. The snap to number 26 (the punter) was too high for him to do nothing more than to let his fingertips rub along the football. Number 26 quickly picked up the ball and ran with speed. He ended up running past the first down marker, with Palisade who ended up on offense. In the 2nd play, Number 17 ran the ball in for a touchdown with 9 minutes and 6 seconds left in the 4th quarter. Their attempt for a 2 point conversion was good! This left Palisade in the lead, 14-12. From here it started to go downhill for Palisade. Central ended up making another touchdown, also making the 2 point conversion good. With Palisade on offense, Central intercepted the ball, running the ball in for a touchdown. Palisade lost against Central with a final score of 14-34.
Dylon Larson is a freshman and is number 17 on the freshman team. Dylon had some things to say about their game. He said, "We should have done a little bit more conditioning. That is what we've been working on this week." Referring to Central he said, "They weren't a tough team. I feel like we should have won that game. The way we could have won would have been preventing the passing." The advice Dylon would give to someone going into that game is "For the defense to watch Central's passing plays. They would go deep and throw the flats." Dylon ended saying, "With all of the information we have received from our game, we are more of a running team than a passing team at this point." 
Even though the boys ended up losing their first game, this is only the beginning for a bright 4 years ahead of them. Their next game is on Tuesday the 6th against Eagle Valley at Eagle Valley High School.
Leave a Comment
Donate to Palisade Paw Post
Your donation will support the student journalists of Palisade High School. Your contribution will allow us to purchase equipment and cover our annual website hosting costs.
About the Contributor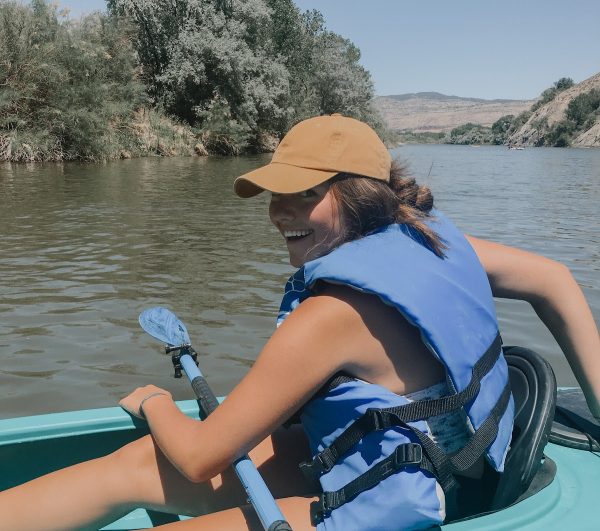 Joey Smith, Advertising Editor
Hey guys! My name is Joey and I am a Junior this year. This is my third year being a part of the Palisade Paw Post and my second year being advertising...